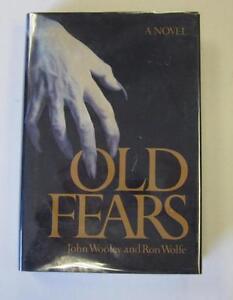 I had a couple of friends that had a big success back in 1982. They sold their first novel. The pictured OLD FEARS. Really pre-saged the Freddy Krueger idea on nightmares coming to life..
Inspired by their success I decided I needed to write a book. So I did. Toiled my butt off and came up with THE ALBINO. Had it typed by a professional . Had it submitted , had it rejected, and have lugged it around with me every place I've lived for the past 30 years.
Now I'm transcribing it. Ten pages a day. And I have no idea what's coming up every page turn. I enjoyed the first 10 pages. We'll see how the rest goes. It's 107 pages long. That's a week and a half of work. Nothing to it.
Nice having a first draft just laying around. I want to see if I have some script doctor in me. I'll do everything with it once I do a re-write. Try e-books, put it into Final Draft for script formatting. Learn a lot. Have a product to show for it.
It will take a lot of active voice corrections. But I'm transcribing, not re-writing. I want it all down in 1982 archive form as well.
The comment to this post will be the first page.